Optimism is an Opportunity Mindset
Be More
Optimistic.
Be more effective.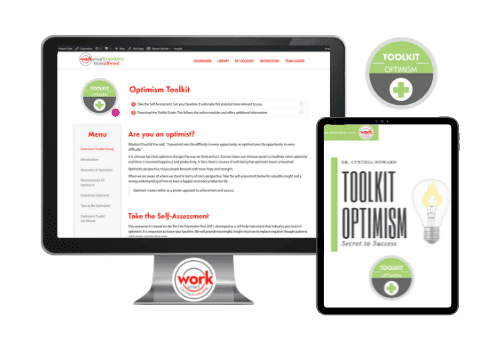 Learn to be optimistic and you will increase your impact as a leader. Optimism is more than having the opposite of a negative attitude. It has been found to be one of the main attractors for leaders. 
We offer online management training in the Work Smart Club – our Center for Work and Well-being. Turn your devices into a learning hub!
Optimism is an attitude of opportunity. Too often it is undervalued and thought to be a "Pollyanna" approach to the world.
Optimism is a set of skills you can learn. Science has shown that optimism is good for your health and boosts your immune system, it increases your creativity and ability to innovate. It supports resilience.
If you want to learn how to be more optimistic, use this Toolkit – It is a complete, roadmap to transforming your attitude and opening yourself up to possibilities. 
FACT:
Optimism is more than just the opposite of being negative. It is the foundation of resilience and critical for confidence.
The truth is, most managers do not realize how important their attitude is when it comes to outcomes and team engagement. 
We understand this dilemma and have set up this toolkit to help you intentionally adopt an optimistic mindset to ensure you have the influence and impact of a great leader. 
In this Toolkit you will learn:
I resisted optimism because I thought it was a "Pollyanna" attitude. I learned so much in this course!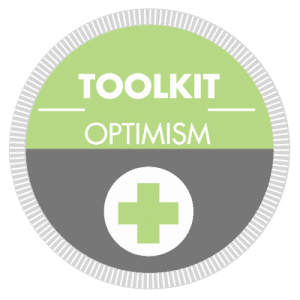 What's Included in Our Optimism Toolkit
This is just one of our many toolkits and courses, available in the Work Smart Club. As a manager and leader, it is helpful to keep learning and growing, so we offer easy to access online resources. You can join the Club and have access to this toolkit and so much more…
Get this Toolkit & Much More in the Work Smart Club
With a Work Smart Club membership, you will get immediate access to this Toolkit and so much more! Take a look at what is immediately available to you when you join the Club!
Join the Club for Just $295/ year
You have a 7 day trial before you are charged.
Managing stress, building resilience, problem solving, lean sigma tools, managing change, delegating, holding great meetings, mindfulness and so much more! This is a special membership offer. The Club membership is scheduled to be released at $295 per quarter. Take advantage of our introductory offer.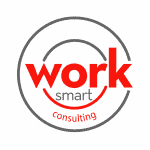 Work Smart Think Different™ Guarantee
Our mission is to help you learn to work smart and advance your career as an effective leader. And we want you to be happy! We provide a full 100% risk-free guarantee. 
We've packed a lot into our Toolkits and the Work Smart Club membership. We update content weekly and provide engagement and live events in our Network, 2x week. We want to make sure that you get great content, and the resources you need to achieve your goals and advance your future.
It's simple: Register. Try it for yourself. You have a 7 day trial and can cancel prior to day 7.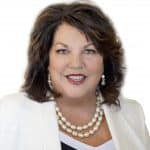 Stay energized!
Dr. Cynthia Howard
Executive Coach & Performance Consultant
CEO, Work Smart Club