The
High Performance
Advantage
Distraction and pressure are the new normal. Information overload challenges everyone to keep up. Working smart means you understand that your capacity is what drives performance and even though the pace of the workplace has accelerated – it does not have to limit your performance or opportunity.
RESILIENCE ROADMAP: The High Performance Advantage
In RESILIENCE ROADMAP: The High Performance Advantage, you begin with an assessment to identify your baseline on the five levels of resilience:
• Energy
• Awareness
• Mindset
• Connections
• Flow
This book dives into the 5 levels of the resilience pyramid. This includes the assessment. This book makes an excellent study for teams to build their skills in resilience while learning to have a conversation on handling stress and pressure. Exercises are included in the book to deepen understanding of the suggested strategies. An online course and network access is part of the full package. Excellent for teams. Book can be purchased separately.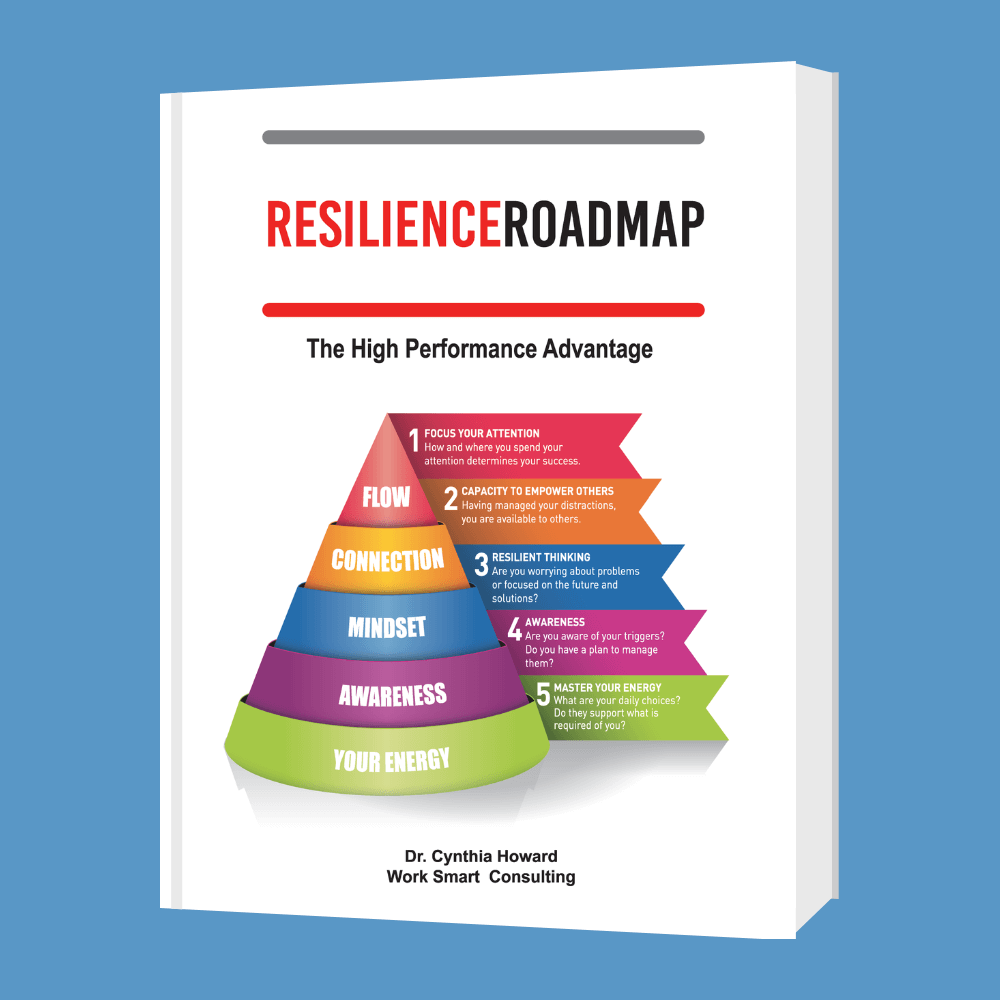 What's Included in the Course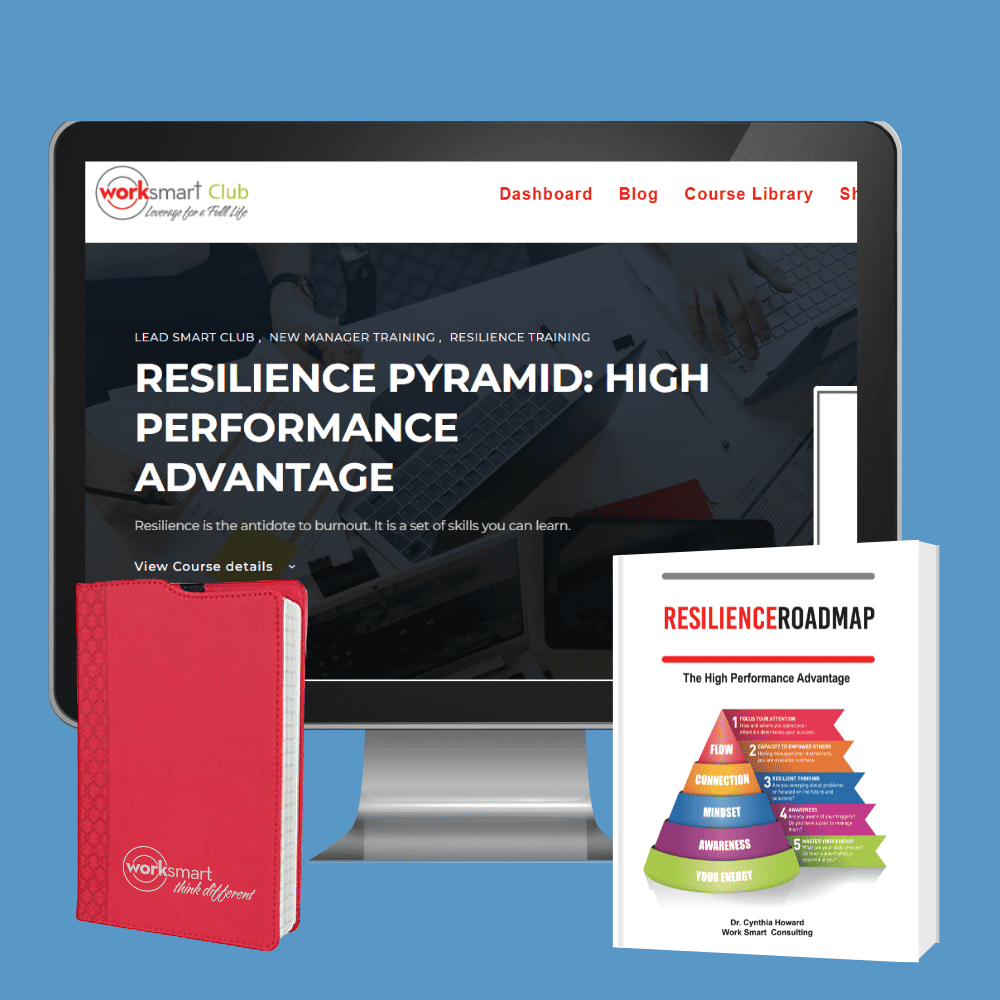 Meet your Executive Coach
Dr. Cynthia Howard wants to work with your leaders, through this Club, to help you advance your agenda and achieve consistent success. 
Executive Coach
Having worked with literally thousands of leaders and professionals, you have the benefit of this experience.
Beginning her career in healthcare as a Registered Nurse, Nurse Manager, and Director, Cynthia has built leadership pipelines, developed high performing teams, and helped leaders develop their authentic leadership brand.
Advanced degrees in psychology, researching stress & change. Specialty  is resilient leadership & breaking through barriers.
Performance Expert
Black Belt in Lean Six Sigma and experience planning and managing change gives you the benefit of problem solving skills not usually available to leaders, in this format.
In our 1:1, group sessions, you will bring your specific challenges and come away with innovative ideas and a roadmap that will achieve your outcomes while helping you look like a genius! 
You have the benefit of tremendous expertise and the synergy from group members to solve performance issues along with premium online training.
"Working with Dr. Howard was the best decision I made. She provided amazing insights and after our sessions, I was motivated and inspired. I could not have made this much progress on my own"
Sabine B.
Agile Coach | Product Owner
"Amazing, is the best word to describe my experience. Having someone to talk to and a group to share ideas boosted my confidence. I highly recommend this."
Colette F.
Director of Simulation
"Life changing. Having this group and Dr. Howard on my "team" to share ideas and plan strategy helped me get my promotion and feel really good about myself as a leader."
Lydia C.
Director of Wound Care